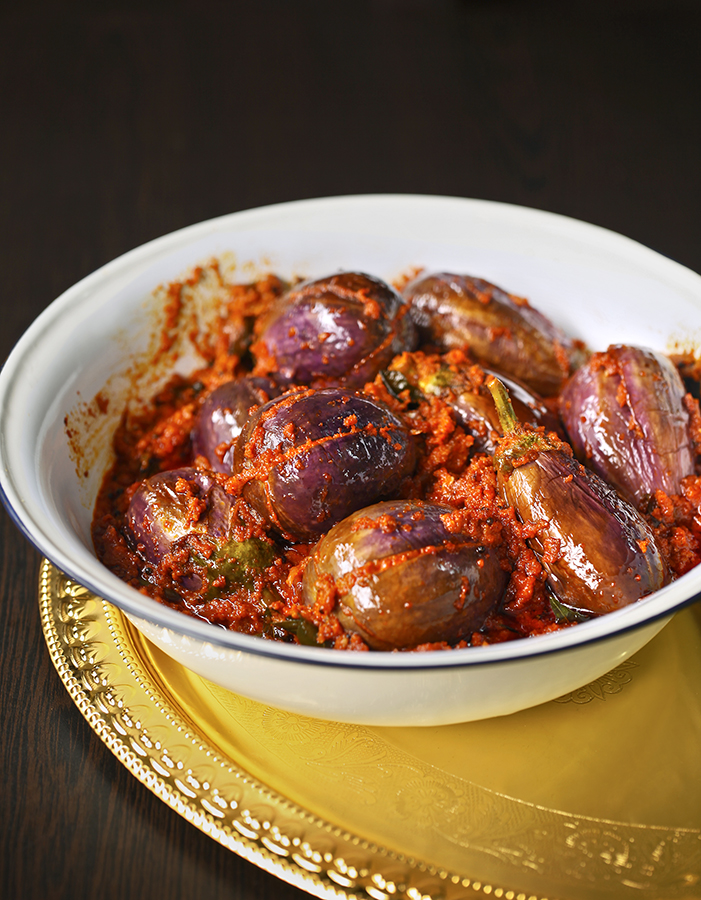 S𝗼𝘂𝘁𝗵 𝗜𝗻𝗱𝗶𝗮𝗻 𝗩𝗲𝗴𝗲𝘁𝗮𝗿𝗶𝗮𝗻 𝗙𝗲𝗮𝘀𝘁 𝗼𝗻 𝗕𝗮𝗻𝗮𝗻𝗮 𝗟𝗲𝗮𝗳
The 𝙎𝙚𝙫𝙚𝙣-𝘾𝙤𝙪𝙧𝙨𝙚 𝙢𝙚𝙣𝙪 for this cooking class has been planned taking into consideration the traditional Indian medicinal system Ayurveda and incorporating the six tastes (sweet, salt, sour, bitter, pungent and astringent).
Learn how to lay food on a banana leaf and how to eat with your hand. Do you know that eating with one's fingers stimulates the five elements (earth, water, fire, wind, and space) and help to ooze digestive juices in the stomach?
Chef Devagi Sanmugam, Indian food connoisseur, chef and author invites all you for this informative and delicious vegetarian cooking class.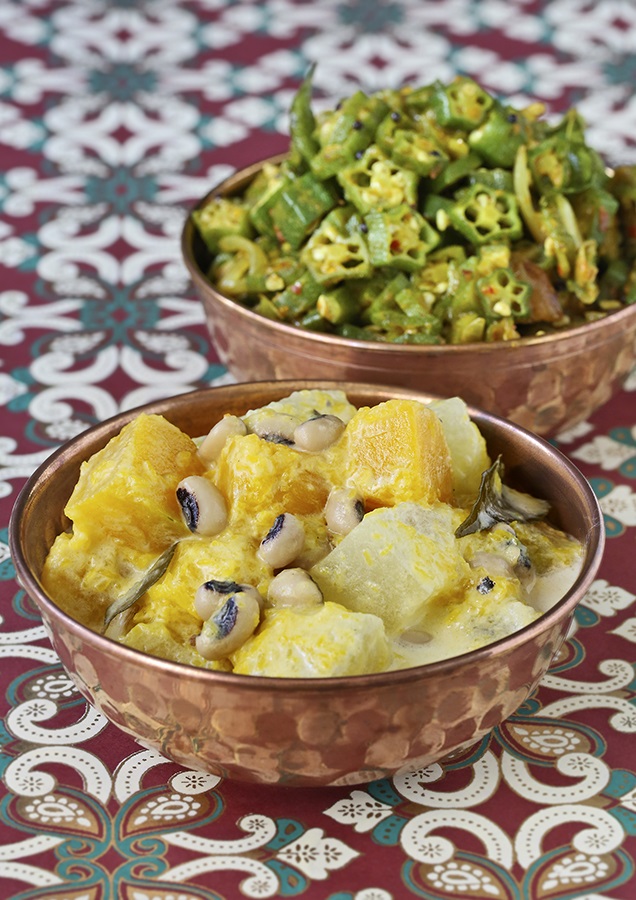 MENU
𝟭. 𝗠𝗶𝘅𝗲𝗱 𝗩𝗲𝗴𝗲𝘁𝗮𝗯𝗹𝗲 𝗦𝗮𝗺𝗯𝗮𝗿 (classic vegetable curry with lentils).
Learn to make the 𝙨𝙖𝙢𝙗𝙖𝙧 𝙥𝙤𝙬𝙙𝙚𝙧.
𝟮. 𝗖𝗮𝘂𝗹𝗶𝗳𝗹𝗼𝘄𝗲𝗿 𝗞𝗼𝗼𝘁𝘂
𝟯. 𝗔𝗻𝗱𝗵𝗿𝗮 𝗦𝘁𝘆𝗹𝗲 𝗦𝗽𝗶𝗰𝘆 𝗕𝗮𝗯𝘆 𝗘𝗴𝗴𝗽𝗹𝗮𝗻𝘁𝘀
𝟰. 𝗔𝘀𝗵 𝗚𝗼𝘂𝗿𝗱 𝗮𝗻𝗱 𝗣𝘂𝗺𝗽𝗸𝗶𝗻 𝗢𝗹𝗮𝗻
𝟱. 𝗟𝗮𝗱𝗶𝗲𝘀 𝗙𝗶𝗻𝗴𝗲𝗿 𝗣𝗼𝗿𝗶𝘆𝗮𝗹
𝟲. 𝗚𝗮𝗿𝗹𝗶𝗰 𝗣𝗲𝗽𝗽𝗲𝗿 𝗥𝗮𝘀𝗮𝗺 (𝗹𝗲𝗻𝘁𝗶𝗹 𝘀𝘁𝗼𝗰𝗸 𝗮𝗻𝗱 𝗽𝗲𝗽𝗽𝗲𝗿 𝗱𝗶𝗴𝗲𝘀𝘁𝗶𝘃𝗲 𝘀𝗼𝘂𝗽)
𝟳. 𝗣𝘂𝗺𝗽𝗸𝗶𝗻 𝗣𝗮𝘆𝗮𝘀𝗮𝗺 (𝗱𝗲𝘀𝘀𝗲𝗿𝘁 𝗼𝗳 𝗽𝘂𝗺𝗽𝗸𝗶𝗻 𝗮𝗻𝗱 𝘀𝗮𝗴𝗼)
Date: 𝐒𝐮𝐧𝐝𝐚𝐲 𝟏𝟗 𝐌𝐚𝐫𝐜𝐡 𝟐𝟎𝟐𝟑
Time: 1 pm – 5 pm
Venue: The Kitchen Society, 41 Tessensohn Road, Singapore 217660
Type: ONSITE & ZOOM CLASSES AVAILABLE
Food samples will be packed for onsite participants and delivered to ZOOM participants at no extra cost.
To register: +65 6733 0808
Link: https://thekitchensociety.com/collections/frontpage/products/south-indian-vegetarian-feast-on-banana-leaf