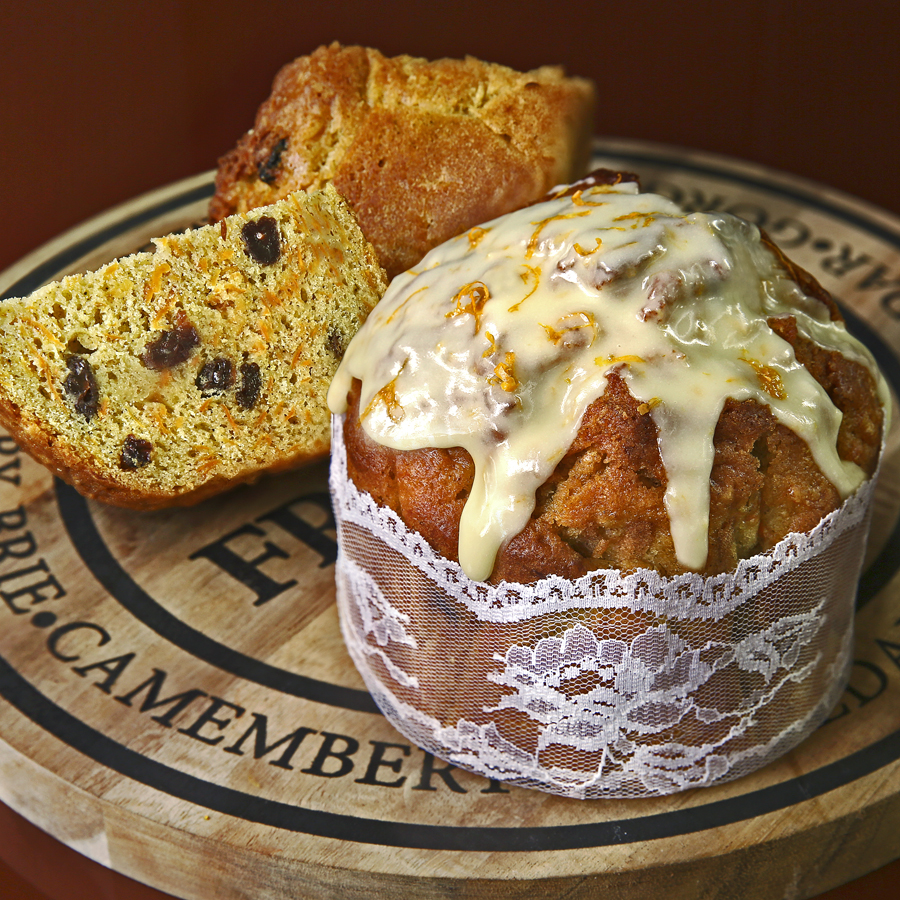 Tea breads are very easy to make. You don't need to use yeast and there is no fermentation involved. This tea bread is rich and would taste better the following day. You can toast and butter it before serving to make it taste even better than it already is!! Instead of carrot, you can also use beetroot. However, you will get deep purplish-coloured tea bread.
Preparation time: 20 minutes
Cooking time: 40 minutes
Serves: 8
5 X 55 g eggs
280 g light brown sugar
380 g self-raising flour
5 g ground allspice or cinnamon
380 g carrot, grated
120 g raisins
250 g butter, melted
1 teaspoon vanilla essence
Orange icing
450 g icing sugar, sifted
80 g strained, freshly squeezed orange juice
Grated zest of 2 oranges
METHOD
Preheat oven to 180°C.
Whisk the eggs and sugar in an electric mixer until pale and fluffy.
Fold in the flour, followed by the remaining ingredients.
Place the mixture either in a loaf tin or a deep round baking tin, lined with non-stick baking paper.
Bake for 40 minutes or until a skewer inserted into the centre of the cake comes out clean. The top of the cake should be golden brown.
Cool for 5 minutes in the tin, and then turn out onto a wire rack to cool completely.
Meanwhile, start making the orange icing. Whisk all the ingredients in a bowl until smooth. Drizzle the icing over the cooled cakes, then leave to set.
The tea bread will keep well for about 3 days if stored in an airtight container in a cool, dry and dark place. It can stay fresh longer if refrigerated.