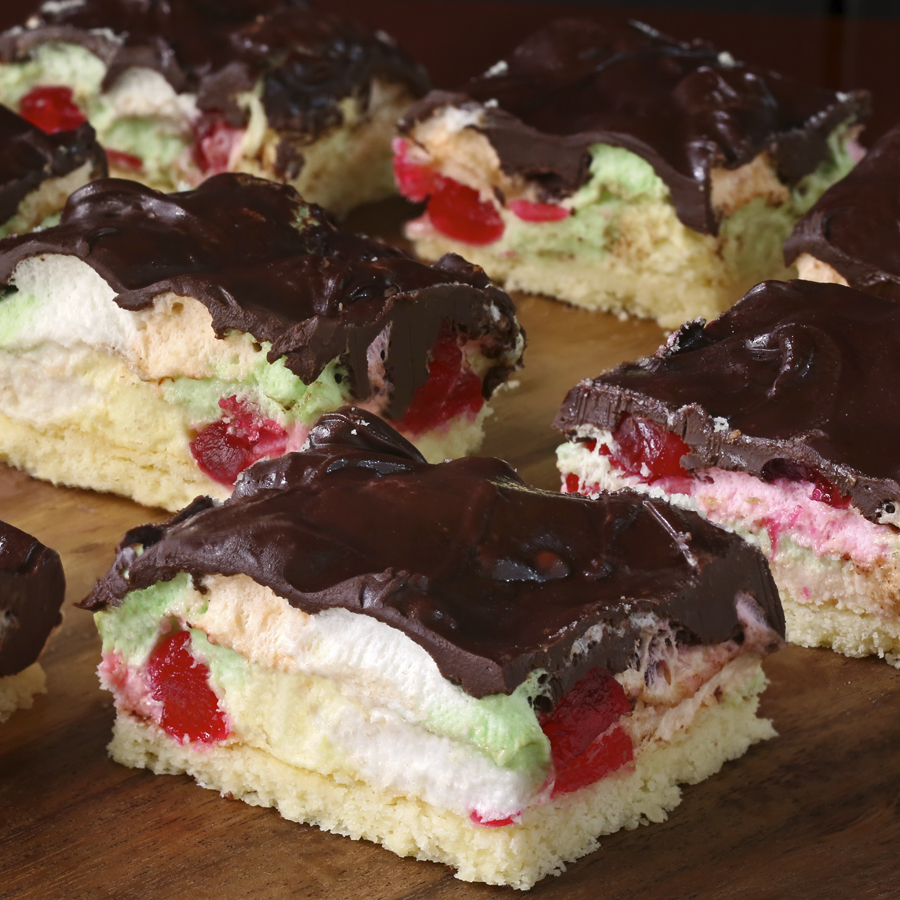 It is now the beginning of the school holidays and I thought I would share this recipe. It is simple to make this recipe and you can keep it for months in the refrigerator. While it is not exactly a healthy snack, Rocky Road will indeed bring a smile to the sweet tooth of your life. Furthermore, it does give a dose of energy though. Besides cherries, you can also use other chopped dried fruits like apricots, peaches, pineapple, raisins and currants. You can also add in some toasted nuts like almonds or cashew nuts. Rocky Road also make an excellent gift to take to a potluck party!
Preparation time:   20 minutes
Cooking time:   20 minutes
Serves:   8
125 g butter, softened
60 g icing sugar
120 g plain flour, sifted
40 g corn flour, sifted
120 g glacé cherries, halved
15 g desiccated coconut
300 g marshmallows, assorted colours
350 g semi-sweet chocolate chips
METHOD
Using an electric mixer, beat the butter

 

and sugar until smooth. Add the plain and corn flours in. Stir to combine.
Turn dough onto a lightly floured surface. Knead until smooth. Roll out between sheets of baking paper to fit a baking tray (square or rectangle). Refrigerate for 15 minutes.
Preheat oven to 180°C.
Bake for 20 minutes or until it feels cooked when pressed in the middle or until it is light golden brown.
Remove from the oven.
Combine the cherries and coconut together and spread the cherries evenly over the baked pastry.
Sprinkle the marshmallows evenly.
Pour the melted chocolate all over and tap the tin occasionally so that no space is left empty.
Keep it refrigerated for 20 minutes before cutting it into bars.