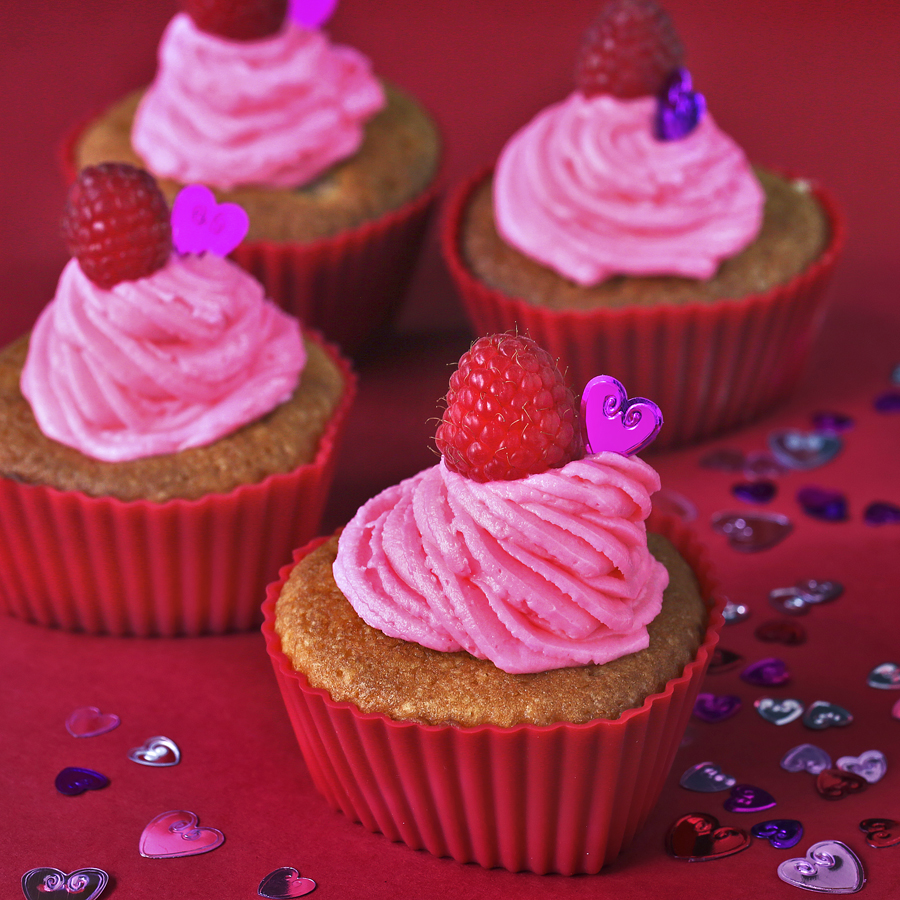 Raspberry Passion Cup Cakes
Say "I love you" to your loved ones with these cupcakes. I used a silicon heart-shaped mould to bake these cakes. However, you can use regular muffin tins or even make a large 20 cm cake with this batter. I like the sweet-sour and aromatic passion fruit and I decided to use some of its juice in the cake. It truly imparts a wonderful taste and aroma to the cake. However, you can substitute the passion fruit with mango or orange juice instead. Raspberries are seasonal fruits and thus are not available all the time. Also, some people, like one of my friends, think that they are expensive. It is true. However, don't worry. You can use other fruits like strawberries, blue berries, diced pineapple or mango as a substitute. I, for one, found the redness of the raspberry very appropriate for Valentine's Day.
Preparation time: 20 minutes
Baking time: 20 minutes
Makes: 12
140 g butter, room temperature
120 g caster sugar
2 medium eggs, beaten lightly
140 g self-raising flour
200 g raspberries
40 g passion fruit juice (from 4 passion fruits)
METHOD
Preheat the oven to 180°C.
Beat the butter and sugar in a bowl until pale and creamy.
Add in the eggs, a little at a time, and beat until well combined.
Fold in the flour and add the raspberries and passion fruit juice into the mixture. Combine well.
Divide the batter into muffin tins lined with paper cases.
Bake for 20-25 minutes or until golden brown.
Remove from the oven and cool cakes on a wire rack until completely cooled.
For the icing
280 g icing sugar
100 g butter
Pinch of sea salt
1 teaspoon vanilla essence
1-2 drops pink liquid food colouring
1 tablespoon milk
Raspberries or other decorations
METHOD
Using an electric whisk, cream the icing sugar and butter together until light and fluffy. Whisk in the vanilla essence and food colouring. Gradually whisk in enough milk to form a smooth paste.
Spoon the icing into a piping bag with a large star-shaped nozzle. Pipe the icing over the cakes.
Arrange the raspberries on the icing to decorate.