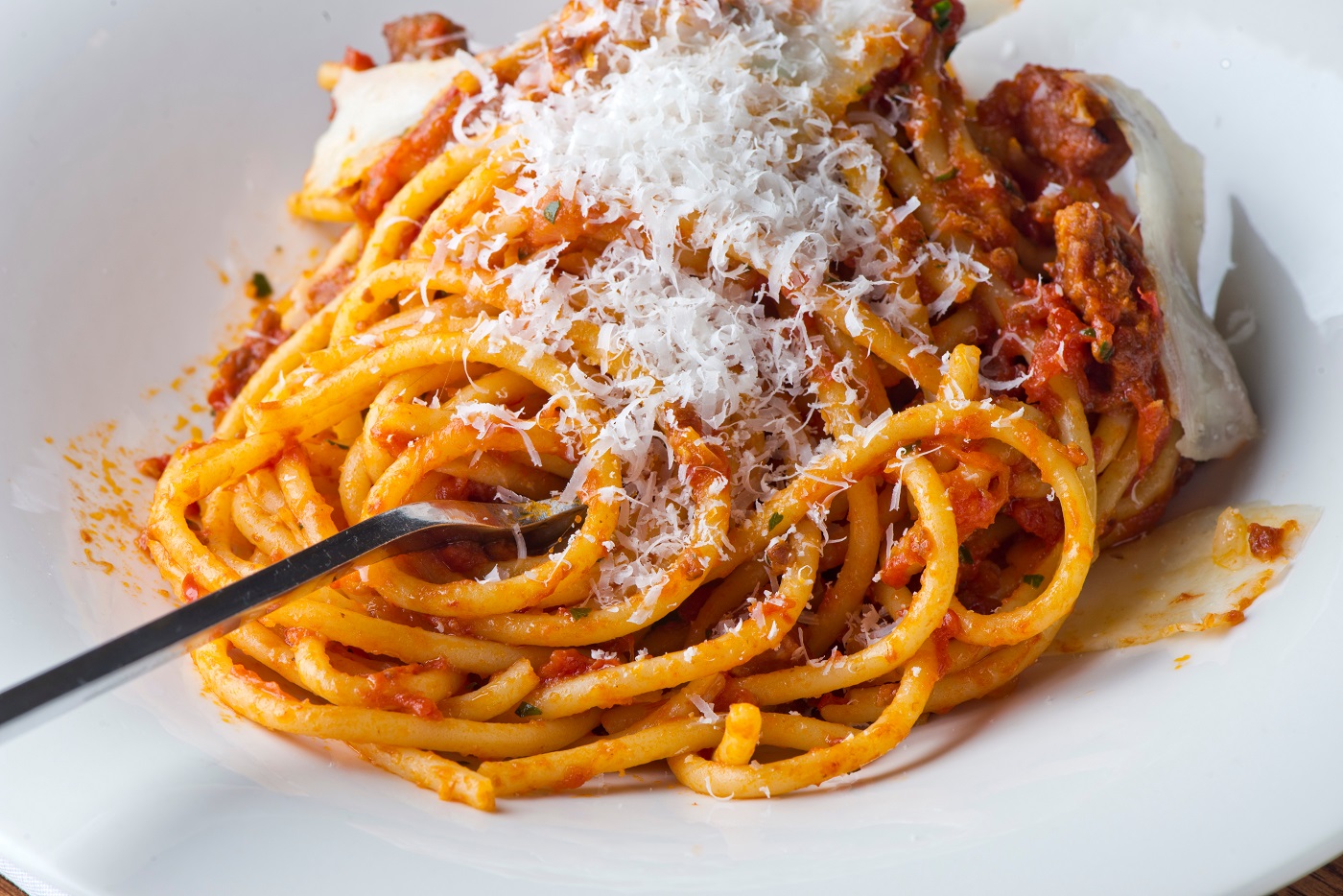 I refrigerated the balance of the Masala Vadai that I made yesterday (see recipe in my last post). This evening I made this Masala Vadai Pasta for dinner. I could have added some vegetables in my pasta, but my refrigerator needs stocking up!! Masala Vadai is a versatile snack. I am so used to making the basic recipe and then make different dishes out of it. Masala Vadai is high in protein and nutritious. Instead of deep frying, you can also steam them.
4 tablespoons olive oil
1 medium onion, finely chopped
1 teaspoon sugar
5-8 garlic cloves, thinly sliced or finely chopped
1 red chilli padi, slit lengthwise (optional)
Few basil leaves, either tear or shred
4 tablespoons tomato paste
200 ml red cooking wine or water
2 X cans of chopped tomatoes
Salt and pepper to taste
6 Masala Vadai, crumbled coarsely (see recipe in last Instagram post)
Prepared pasta of your choice
Grated and sliced Parmesan cheese (or any one of this – I like both textures)
METHOD
Heat oil and sauté the onion and sugar together until the onion turns translucent and soft.
Add in the garlic and sauté for about 2 minutes on medium low heat and then add in the basil leaves and let it wilt.
Add in the tomato paste and red wine or water and boil it on medium high heat until it reduces by half.
Add in the canned tomatoes and cook on low heat for 15 minutes. Season with salt and pepper. Blend the sauce till almost smooth.
Prepare pasta according to directions on packaging.
Place on serving plate.
Heat prepared tomato sauce. Add in the crumbled masala vadai and give a stir.
Pour onto the pasta. Sprinkle with cheese and serve this yummy high protein vegetarian pasta.