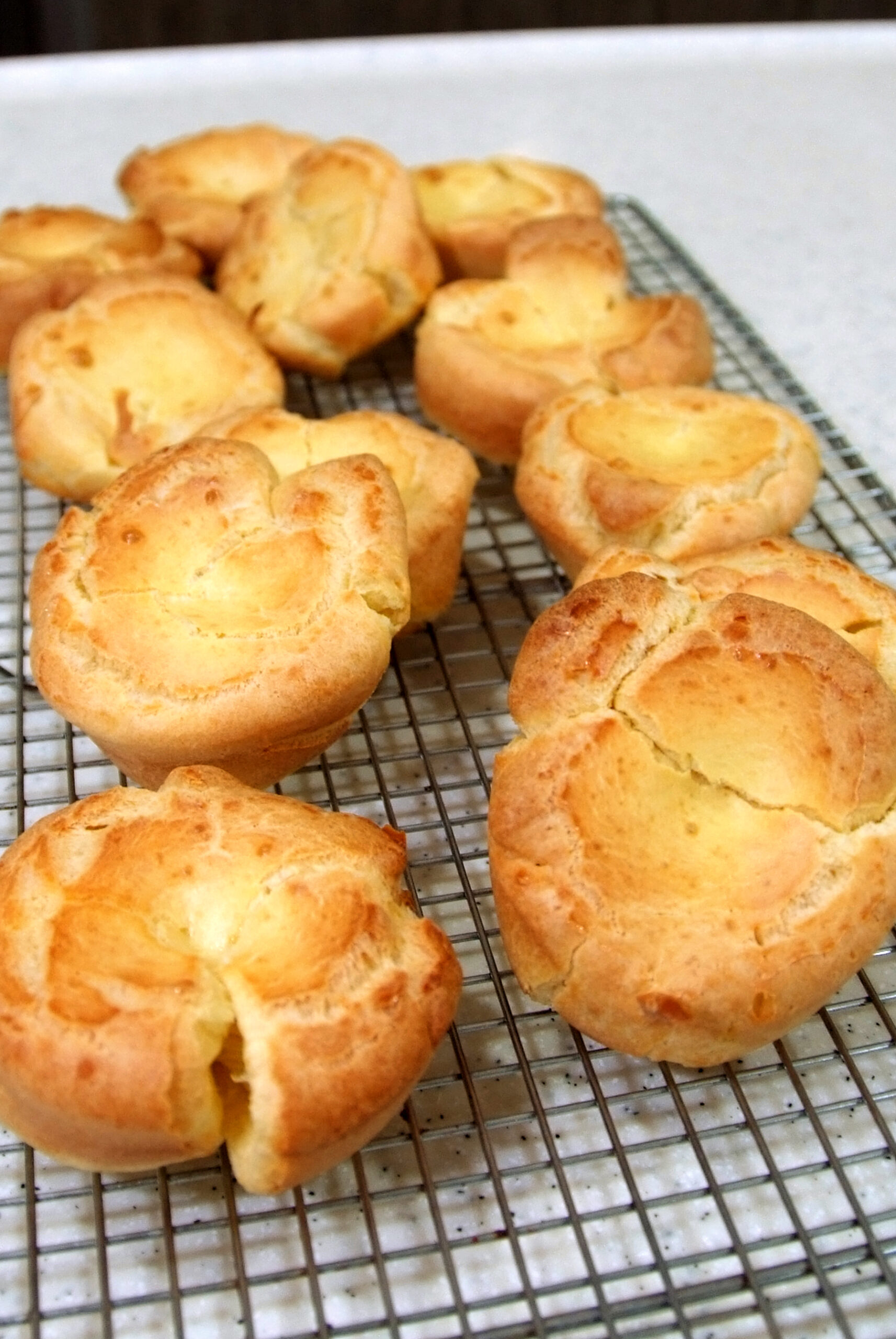 These puffs are easy to make and great to eat with curries or on its own. It is basically served as a replacement for naan or bread. You can make any flavour you want example add chopped basil leaves, shredded curry leaves or pounded fennel seeds. It is best to serve it hot.
200 g plain flour, sifted
3/4 teaspoon salt
1/2 teaspoon ground black pepper
1 teaspoon cumin or fennel seeds
40 g salted butter
4 medium eggs, lightly beaten
400 ml milk
100 ml water
Lots of melted melted butter
METHOD
Preheat oven to 220°C.
Place flour, salt, black pepper, cumin seeds, 40 g melted butter and eggs into a bowl and beat with a fork to combine.
Mix the milk and water in a jug and then gradually add to the flour and egg mixture, stirring constantly until you get a smooth and creamy batter.
Leave the batter to stand for fifteen minutes.
Pour one tablespoon of melted butter into each of the cups of a muffin tray.
Place the muffin tray into the hot oven and leave for 10 minutes, until the ghee is smoking hot.
Very carefully remove the muffin tray from the oven.
Pour approximately 40 ml of batter into each muffin cup, then carefully put it in the oven and bake for 15-20 minutes, until well risen and golden-brown.
Remove from the oven and serve with curry of your choice but preferably mutton or chicken curry.
This is also great eaten on its own.