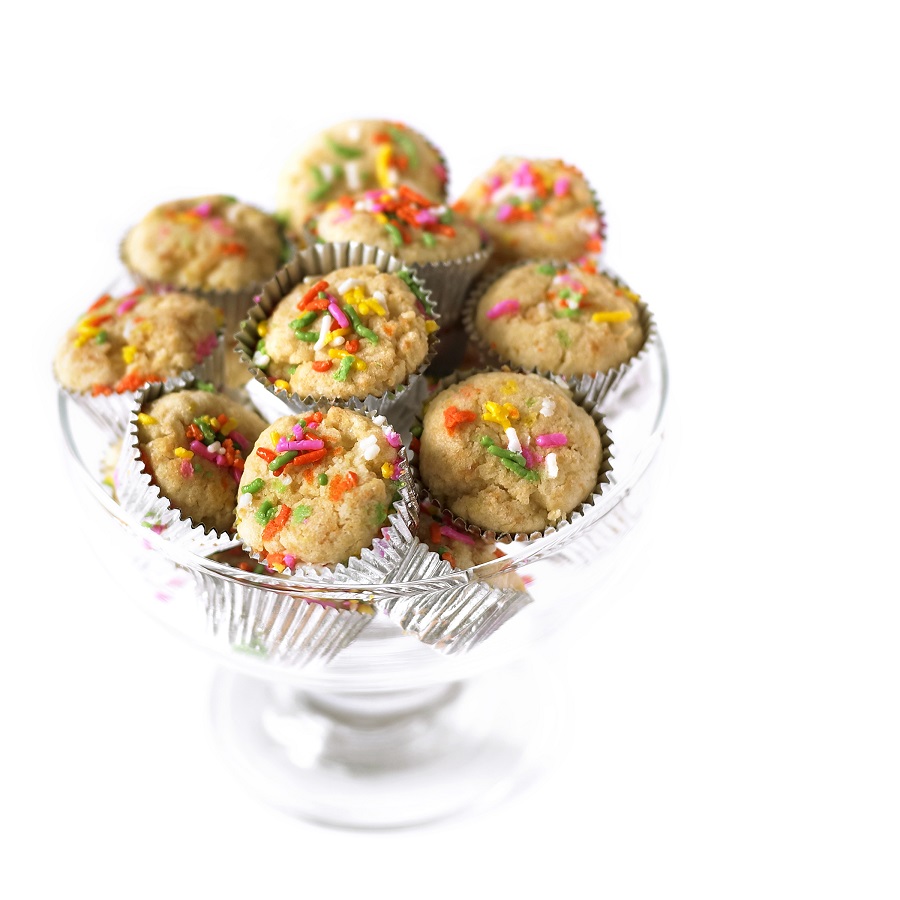 Making cookies is not at all a difficult task. However, the effort of making cookies will be wasted if the cookies are not stored correctly. Store baked cookies only when they are completely cool. It helps to cool cookies on wire racks so that no steam is collected at the bottom of the cookies. Storing warm cookies will make them soggy! In case your cookies become soft, make them "crispy" again by baking them for 5 minutes and then cooling thoroughly before storing. Always keep the cookies in airtight containers and don't place different types of cookies in the same container.
Preparation time: 20 minutes
Baking time: 25 minutes
Makes: 50 pcs
140 g butter
140 g caster sugar
1 teaspoon vanilla extract
125 g desiccated coconut
240 g self-raising flour
60 ml or more milk
Mini paper cases
100 g colourful edible sprinkles (available in most supermarkets)
METHOD
Preheat the oven to 180°C.
Line baking trays with non-stick baking paper.
Cream the butter and sugar until pale. Add in the vanilla extract and combine well.
Add in the coconut and self-raising flour and mix well.
Add in the milk and knead lightly to form firm dough. If it is too dry, add a few more tablespoons of milk.
Pinch out the pieces of dough and roll them into small balls. Place the balls into the mini paper cases.
Sprinkle a little of the edible sprinkles on the balls.
Bake for 25 minutes or until golden brown.