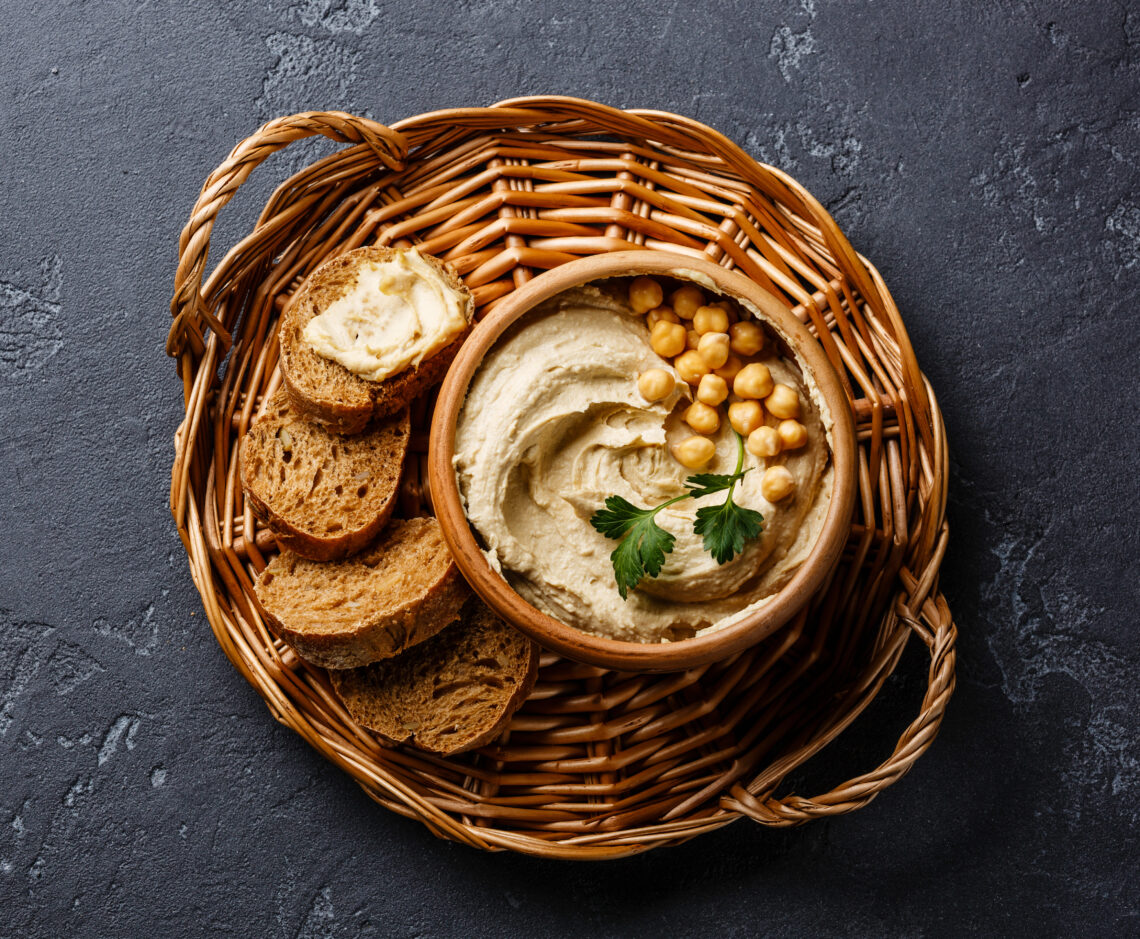 I have been making and eating hummus for the longest time. I only realized that there are many variants of hummus in the Middle East when I visited Dubai often for my culinary projects. It is not difficult for anyone to make a creamy and smooth hummus! If you want restaurant style classic hummus, use dried chickpeas; otherwise, you can achieve a reasonably good hummus with canned chickpeas too.

Soak the dried chickpeas overnight and boil them with generous pinch of bicarbonate of soda until the chickpeas are tender and almost mushy. Since chickpeas become slightly double in weight after cooking, use about 125 g of dried chickpeas to get about 250 g of cooked chickpeas. Drain the chickpeas and rinse in tap water.
Using your hands rub the chickpeas to loosen as much of the skins as possible. Discard the skins. (I usually include the skins for that added fibre). Try to use hulled tahini as this gives a creamy hummus. It is best to use ice cold water for a fluffier texture. I have witnessed the Middle Eastern chefs adding ice cubes as they blend the hummus.
250 g cooked chickpeas
10 g chopped garlic
60 g extra virgin olive oil
100 g ice cubes
125 g hulled tahini
3 g cumin powder
30 g freshly squeezed lemon juice
3 g salt
METHOD
1. Place the first six ingredients into a blender and blend till smooth and creamy.
2. Add in the lemon juice and salt and blend briefly till all are well combined.
3. Transfer to a bowl and serve.