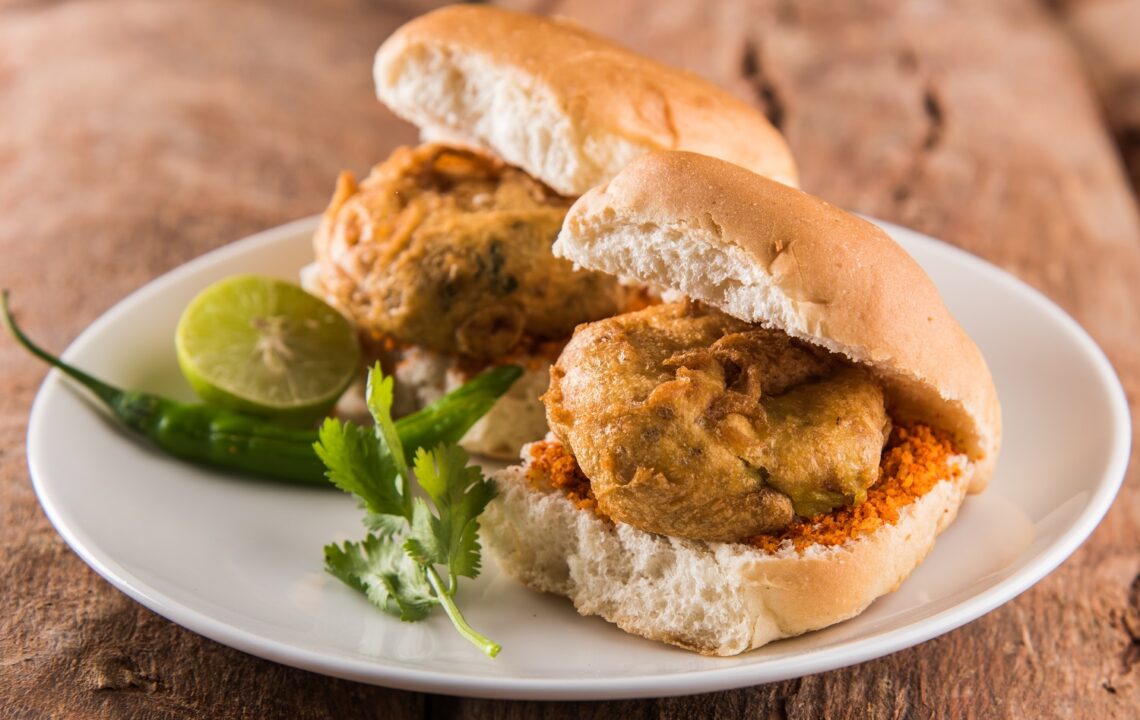 North Indian Street Foods
One thing common about Indian street foods is that they all explode with flavours and display vibrant combinations of textures and colours.
𝗡𝗢𝗥𝗧𝗛 𝗜𝗡𝗗𝗜𝗔 𝗦𝗧𝗥𝗘𝗘𝗧 𝗙𝗢𝗢𝗗𝗦 – 𝗖𝗢𝗢𝗞𝗜𝗡𝗚 𝗖𝗟𝗔𝗦𝗦 𝙨𝙪𝙞𝙩𝙖𝙗𝙡𝙚 𝙛𝙤𝙧 𝙫𝙚𝙜𝙚𝙩𝙖𝙧𝙞𝙖𝙣𝙨 too.
Join Chef Devagi in this delicious cooking journey to learn and savour the following:
𝗩𝗮𝗱𝗮 𝗣𝗮𝘃
Fluffy buns called "Pav", stuffed with masala potato fritters and then and laced with spicy and sweet chutneys.
𝗠𝗶𝗿𝗰𝗵𝗶 𝗕𝗮𝗷𝗷𝗶
Stuffed large chillies, dipped in batter and deep fried……perfect to serve with Masala Chai
𝗣𝗮𝗻𝗲𝗲𝗿 𝗞𝗮𝘁𝗵𝗶 𝗥𝗼𝗹𝗹𝘀
Warm, store bought wraps, filled with spicy paneer, mixed capsicums, and sweet caramelized onions.
𝗣𝗮𝗻𝗶 𝗣𝘂𝗿𝗶
Hollow mini puris stuffed with boiled potato, chickpeas and a sprinkle of chopped onion – and filled with mint or sweet tamarind water and eaten straight away at one go! ʏᴏᴜ ᴡɪʟʟ ʟᴇᴀʀɴ ᴛᴏ ᴍᴀᴋᴇ ᴛʜᴇ ᴍɪɴɪ ᴘᴜʀɪꜱ.
𝗠𝗮𝘀𝗮𝗹𝗮 𝗖𝗵𝗮𝗶
Masala" translates to spiced and "Chai" translates to tea. Therefore, masala chai is spiced tea.
Date/Time: 12 𝑴𝒂𝒓𝒄𝒉 (𝑺𝒖𝒏) 1𝒑𝒎
Fee : $200 (Onsite) $190 (ZOOM with food, delivery included)
$180 (ZOOM without food)
Venue: The Kitchen Society, 41 Tessensohn Road, Singapore 217660
𝑻𝒐 𝒓𝒆𝒈𝒊𝒔𝒕𝒆𝒓: +65 6733 0808
[email protected]
Link: https://thekitchensociety.com/collections/frontpage/products/north-indian-street-food