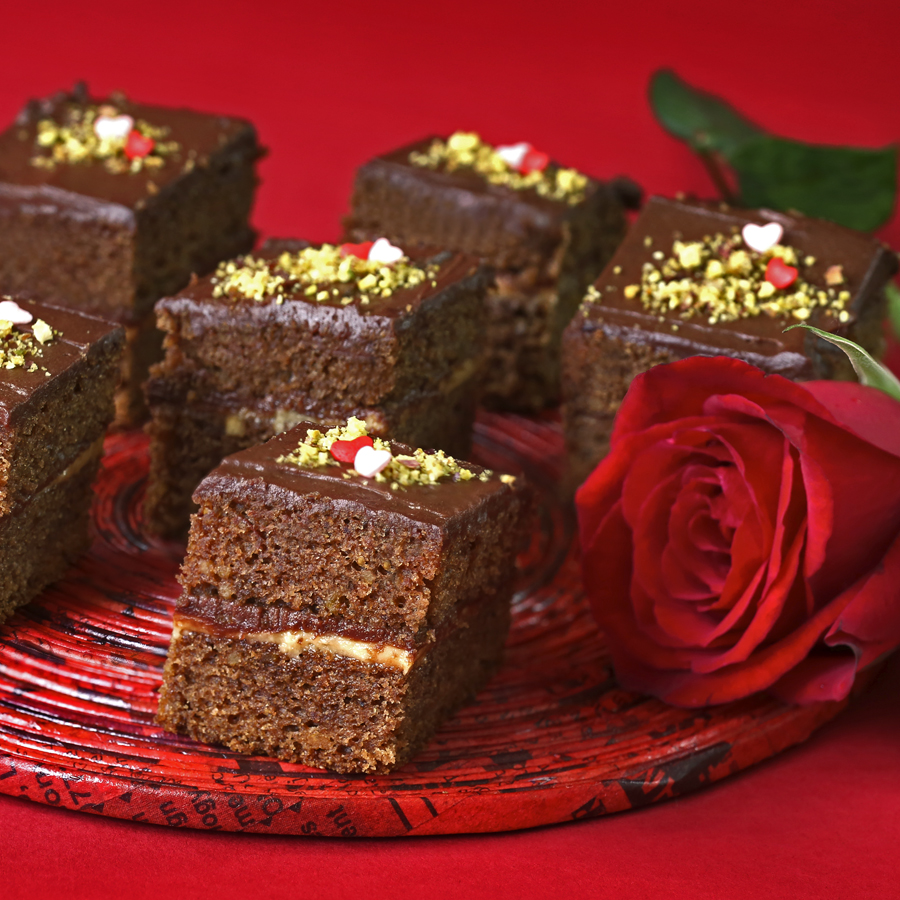 Chocolate Pistachio Slice
Interestingly, my research shows that chocolate has no symbolic meaning for Easter. It is there just to spice things up as, for example, most people would definitely prefer to eat chocolate eggs over hard boiled or painted ones!
In keeping with chocolate's association with Easter, I am sharing a Chocolate Pistachio Slice with all of you. You can freeze it for a couple of months. But trust me; it is so decadent and yummy that you would eat everything up almost immediately and may not be able to save a slice!
Preparation time: 20 minutes
Cooking time: 40 minutes
Serves: 8
120 g chopped milk chocolate, melted
140 g ground pistachios
180 g caster sugar
3 medium eggs
180 g melted Q.B.B. ghee
200 g self-raising flour + a pinch of salt
100 g milk
200 ml sour cream
200 g chocolate, melted
Extra coarsely chopped pistachio
METHOD
Heat oven to 180°C.
Line a 20cm square cake tin with baking parchment.
Combine the chocolate and ground pistachios together.
Beat the eggs and caster sugar until light.
Add in the

Q.B.B. ghee

, flour, milk and chocolate-pistachio mixture. Beat lightly till well combined.
Transfer this batter into the prepared baking tin.
Bake for 40 minutes or until a skewer poked in the centre comes out clean. Allow for the cake to cool.
Combine the sour cream and melted chocolate. Beat well till smooth.
Trim the edges off the cake, and then cut it in half, lengthwise.
Spread a little icing over the base of one half and place it back on top of the bottom half. The icing should be sandwiching between the two halves. Spread the remaining icing over the top. Roughly chop the remaining pistachios and scatter them over.