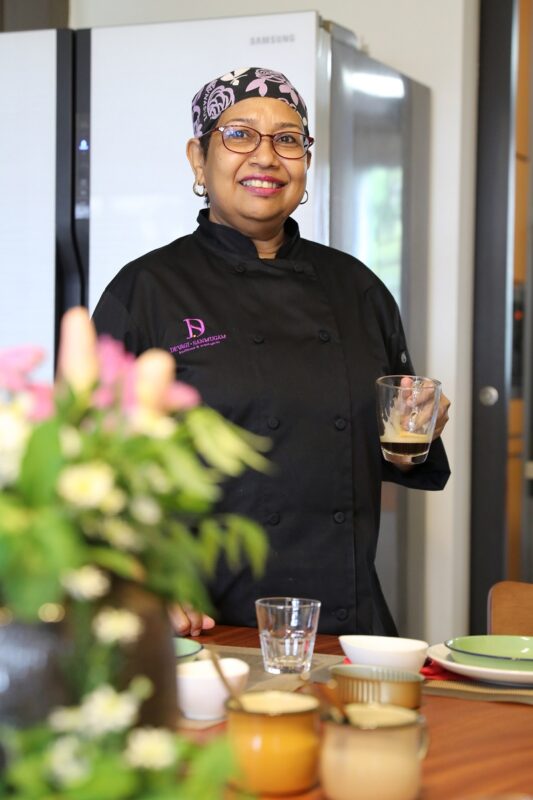 One of life's greatest pleasures is the unparallel experience of enjoying superb food in a warm, cozy ambience. This experience is about to get even sweeter as celebrity chef and 'Spice Queen' Devagi Sanmugam welcomes you to her exclusive dining home.
Tucked away from the hustle and bustle of the city in Yishun, an earthy and intimate setting in a HDB apartment, coupled with good vegetarian food await you. Dining with Devagi promises a sophisticated dining experience for those who wish to explore beyond the ordinary and discover the full potential of Asian vegetarian dining.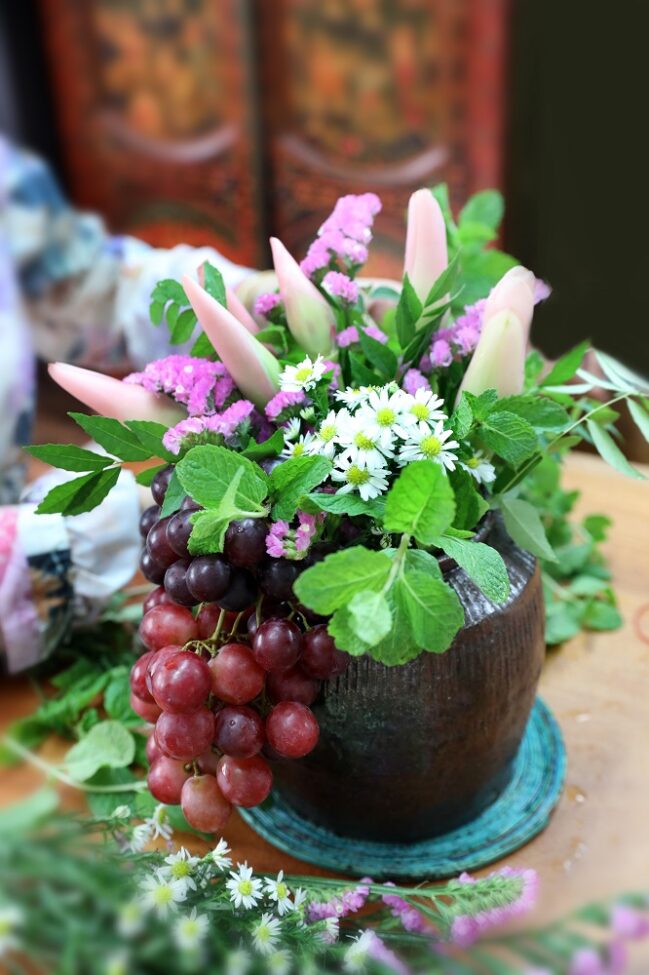 From concocting original recipes to hand-picking ingredients, Chef Devagi who is a trailblazer in sustainable and mindful cooking will take you on a personalized gastronomic adventure like no other. She hopes to change the stereotyped impression of vegetarian cuisine.
"Vegetarian food allows the flexibility and space for me to be sustainable" she says. She has also made changes to her menu to ensure the path towards sustainability and zero waste for example, if she is using watermelon in her menu, she ensures that she makes a chutney out of the rind or uses the potato or plantain peels for making appetizers.
Besides regional Indian cuisine, she is also offering variations of Asian vegetarian cooking from Thai to Indonesian, Peranakan to Fusion. Resident chef Devagi will not only captivate you with her delectable menu, but she will also match each dish with her imitable style to bring out the distinct flavors and fragrances of the dish to tantalize the senses.
To make every dining experience an intriguing one, she personally cooks the dishes and will be there to ensure that you enjoy your time, and experience the unique gastronomic adventure that is in true "Devagi" style.
Whether it's a special occasion, a surprise party, a corporate dinner or pure indulgence, Dining with Devagi promises a meal to remember!