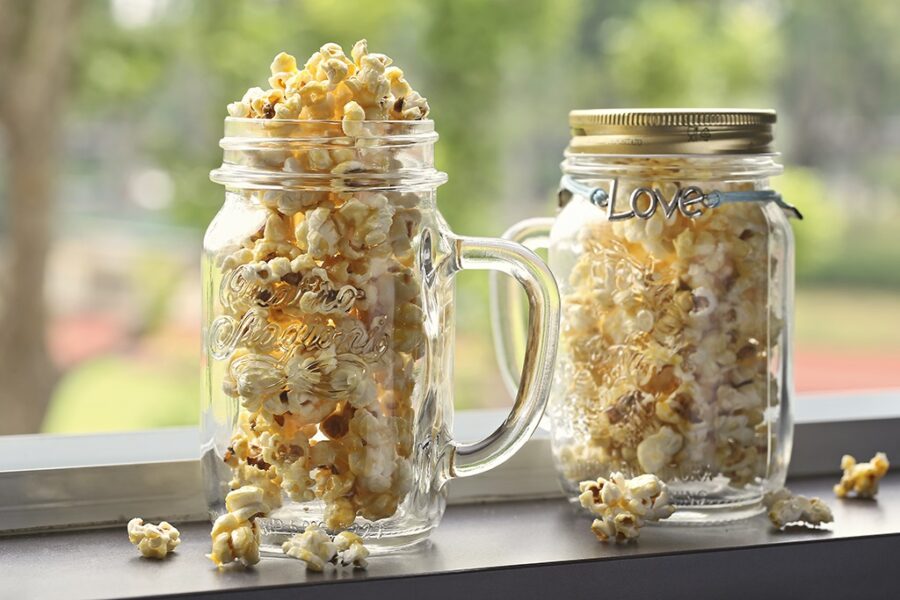 If you do not have an idea of what edible gifts to make to give away during Christmas, make popcorns!! It is so fun to eat and loved by most people. Pack them into jars or cellophane bags. Put it into a large bowl and sit in front of the TV with it! Here is a simple recipe for an awesome flavoured-popcorn.
1 tablespoon unsalted butter or ghee
125 g dried popcorn kernels
50 g honey
70 g golden syrup
150 g caster sugar
50 g unsalted butter or ghee
1 teaspoon cardamom powder
¼ teaspoon sea salt
METHOD
Heat one tablespoon butter in a large saucepan over medium heat.
When the pan is hot enough, add the popcorn kernels and cover with a tight-fitting lid. Shake the saucepan gently when corn starts popping. Remove from heat when corn stops popping.
Transfer to a bowl and discard any unpopped corn.
In a small saucepan, place honey, golden syrup, sugar, butter, and cardamom powder over low heat.
Cook, stirring, for 6 to 7 minutes or until sugar has dissolved.
Bring to a boil without stirring, for 5 to 6 minutes or until light golden.
Working quickly, pour mixture over popcorn. Stir to combine. Transfer onto trays lined with non-stick baking paper.
Leave aside to cool. Pack into jars if giving away as gifts.
#chefdevagisanmugam #bananaleaftemptations #spicequeensingapore #popcorn #popcorncaramel #popcorntime #popcornlove #ediblegifts #holidayseason #Christmasgifts
#cookingclass #christmascountdown #christmasgiftsideas #personalisedgifts #handmadegifts #handmadewithlove #holidaygifts