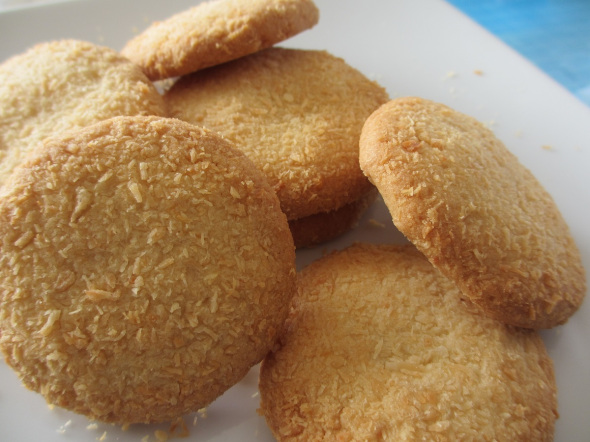 Cookies don't have to be served as a dessert or with coffee or tea all the time! They can also be a nice appetizer or a tasty snack. I am sharing with you a taste bud tickling recipe for a savory cookie this week. Serve it as it is or with a spread or dip. Bake it for a party and pair it with wine or beer. Enjoy a no-sugar cookie!
Preparation time: 20 minutes
Cooking time: 20 minutes
Makes: 18 biscuits
Ingredients
250 g self-raising flour
1 teaspoon curry powder
1/2 teaspoon salt
1 teaspoon dried oregano leaves
40 g butter
40 g grated Cheddar cheese
1 medium egg, beaten lightly
50 g milk
80 g finely grated cheddar cheese
Method
Sift together flour, curry powder and salt into a mixing bowl. Add in the oregano leaves.
Add in butter

and cheddar cheese and rub in until particles are fine. Combine egg with milk.
Add to the dry ingredients; stir until dough clings together. Knead on floured surface.
Roll out to 0.50 cm thickness. Cut into rounds with floured 3 cm or 4 cm cutter; place on cookie tray lined with non-stick paper.
Sprinkle with finely grated cheddar cheese.
Bake in a preheated oven of 180°C for 20-25 minutes or until golden brown.