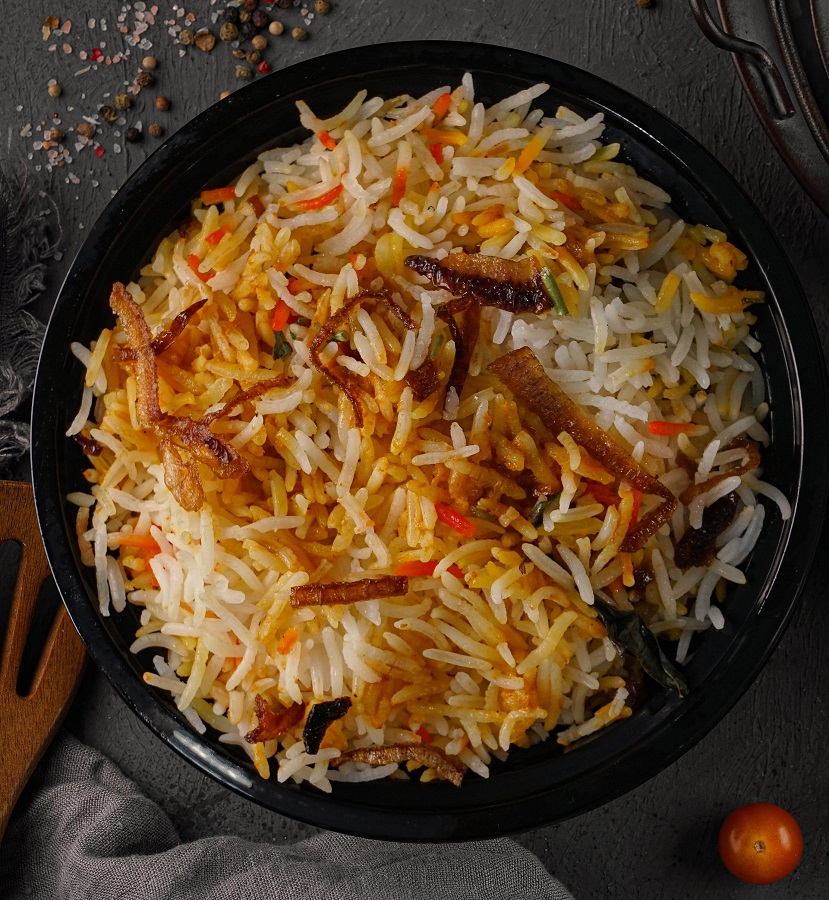 𝗛𝘆𝗱𝗲𝗿𝗮𝗯𝗮𝗱𝗶 𝗠𝗼𝗰𝗸 𝗠𝘂𝘁𝘁𝗼𝗻 𝗕𝗿𝗶𝘆𝗮𝗻𝗶 -Cooking Class
Embark on a tantalizing journey of spices, flavours, and stories at my 𝗛𝘆𝗱𝗲𝗿𝗮𝗯𝗮𝗱𝗶 𝗠𝗼𝗰𝗸 𝗠𝘂𝘁𝘁𝗼𝗻 𝗕𝗿𝗶𝘆𝗮𝗻𝗶 cooking demo at @ indianheritage_sg . Join me in the crafting of a mouthwatering vegetarian Biryani using meat substitutes, bringing a delightful twist to the beloved classic and dispel the myth that you need meat to make a scrumptious Biryani. Elevate your festive feast with this specially curated recipe that will impress your vegetarian and non-vegetarian friends.
Learn to master the art of marinating and cooking meat alternatives ensuring it absorbs the bold flavours and textures that make Biryani an iconic dish.
Discover the secrets behind creating the perfect balance of fragrant spices and flavour that makes this masterpiece.
This workshop is suitable for individuals 16 years and above.
𝗗𝗮𝘁𝗲: Saturday 14 October 2023
𝗧𝗶𝗺𝗲: 2 pm – 4 pm
𝗩𝗲𝗻𝘂𝗲: Singapore Visitor Centre @Indian Heritage Centre
5 Campbell Lane Singapore
𝗧𝗶𝗰𝗸𝗲𝘁𝘀: $15
𝗥𝗲𝗴𝗶𝘀𝘁𝗿𝗮𝘁𝗶𝗼𝗻 through online registration only: 𝒉𝒕𝒕𝒑𝒔://𝒑𝒆𝒂𝒕𝒊𝒙.𝒄𝒐𝒎/𝒆𝒗𝒆𝒏𝒕/3714820
You can also tap on the link below my Instagram profile.